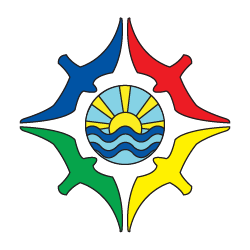 Apply Now
Apprentice - Sports & Pupil Support - Westcliff Primary Academy

Academy:
Westcliff Primary Academy

Contract:
Temporary

Salary:
£4.81 per hour

Closing date for applications:
6 June 2022, 9.00am
Westcliff Primary Academy
Partnership with 'Lancashire FA'
Advert for Apprentice – Sports & Pupil Support
The children, staff and governing body of Westcliff Primary Academy in partnership with the Lancashire FA are looking to appoint a skilled, enthusiastic and highly motivated apprentice who will be a role model for our children. Are you aged 16-18? This could be the role for you.
Employer: Westcliff Primary Academy
Learning Provider: Lancashire FA
Vacancy Description:
You will be involved in a range of activities in school including:
● Supporting the delivery of PE lessons across all age groups of children.
● Running lunchtime and after school sports clubs.
● Supporting children to reach their potential in maths and English.
Qualifications needed:
● Minimum of 4 GCSE's (Including PE, Maths & English at Level 4 or above).
Personal Qualities:
Applicants should be:
● Passionate about sport and developing children's skills in physical education and approaches to active lifestyles.
● A positive role model for our children and inspire them to be the best they can be.
● Eager to learn and develop new skills.
● Willing to be involved in whole school life.
● Flexible and adaptable.
● Reliable and responsible
● Personal integrity, remaining confidentiality at all times.
● Excellent with time-keeping and attendance
Apprenticeship Qualification Standard
Level 2 'Community Activator Coach' Apprenticeship Standard
This will be a fixed term contract for 12 months (up to a maximum of 18 months)
The successful applicant will require DBS clearance.
Pay rate £4.81 per hour, for the 1 st 12 months
Closing date: 06.06.22 at 9am
Interested applicants should complete the attached application form ensuring they refer to the job description when completing the personal statement section (minimum 250 words) and email it to k.walker@westcliff.fcat.org.uk
Documents