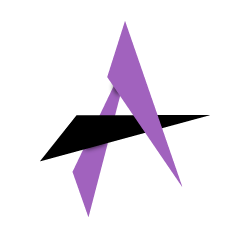 Apply Now
Senior Science Technician - Blackpool Aspire Academy

Academy:
Blackpool Aspire Academy

Contract:
Permanent

Salary:
NJC Pay Scale, Grade D

Closing date for applications:
6 July 2022, 9.00am
Blackpool Aspire Academy
Senior Science Technician
Salary: Grade D, Points 7 - 11 on the NJC Pay Scale currently £20444 - £22129 full time equivalent (pro-rata £13946 - £15095)
Contract: Permanent part time term time plus one day (30 hours per week)
Start Date: 30 August 2022
Who are we?
Aspire Academy Blackpool is a secondary sponsored Academy, which opened as a new Academy in September 2014.In November 2018, the Academy received a 'Good' OFSTED judgement. Aspire is a vibrant, exciting and inspirational academy with amazing resources. Educating young people is a privilege and a responsibility and our expectations for students are high. We maintain a sharp focus on positive relationships and respect putting students at the centre of everything we do to ensure that their outcomes are "Success nothing less".
The Academy's sponsor is FCAT, the Fylde Coast Academy Trust, a growing and developing Multi Academy Trust which is committed to "promoting excellence in teaching, learning and leadership". You would be joining the 'family of schools' within FCAT which will provide outstanding opportunities for future professional growth and potential promotion. Furthermore, the Academy is also part of the Fylde Coast Teaching School which delivers high quality courses on teaching and leadership as well as the opportunity for colleagues to network and share good practice to improve opportunities for young people across the region.
The Candidate
We are looking for experienced candidates whose dynamism, commitment, energy and professional expertise qualify them to take on this exciting and challenging key role.
The Role
The Post Title will be Senior Science Technician
What can we offer you?
Annual appraisal, access to comprehensive CPD and career development opportunities.
A challenging, ambitious and supportive place to work.
Please visit our websites to learn more about our Academy and Sponsor FCAT:
www.blackpoolaspireacademy.co.uk
How to Apply
For further details please go to the FCAT website www.fcat.org.uk - select the Join Our Team tab and complete the Online Application Form. We only accept application forms completed on the FCAT website and do not accept completed CV's.
Closing time and date for applications is 9.00am on Wednesday 6 July 2022
Shortlisting to take place on Wednesday 6 July 2022.
Assessment and Interview Day to be held 13 July 2022
The Fylde Coast Academy Trust is committed to equality of opportunity for all. Fylde Coast Academy Trust is fully committed to safeguarding and promoting the welfare of all learners, staff and visitors. All staff will be carefully selected using recruitment and selection procedures designed to emphasise our commitment to safeguarding. All posts, including volunteers, are subject to enhanced DBS clearance.
FCAT support staff employee contracts must not exceed 37 hours per week.
Employees are able to have multiple posts within the trust, however, the total number of combined contracted hours cannot exceed 37 hours per week.
This is in line with the Green Book support staff terms and conditions of employment and also supports our Team FCAT Work and Wellbeing Charter.
Interview Date: 13 July 2022
Documents