FCAT School Improvement Team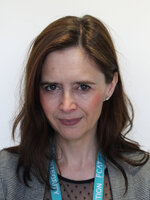 Estelle Bellamy
Director for Learning in English
Estelle graduated from York University in 1993 with a degree in English Language and related Literature; she has worked as an English teacher in Blackpool for over 25 years, initially in the post 16 sector and since 2019 for FCAT in primary and secondary. Estelle is passionate about reading and literacy and has worked as an examiner, advisor and coach for a number of providers. Most recently she has been working with the SHINE charity developing the trusts bespoke vocabulary strategy and with Royal Holloway (Nuffield Foundation) on their research into the power of subtitles. Estelle leads on the Early Career Framework for FCAT and has trained English teachers across the North West as part of this role. She is a qualified coach and research lead.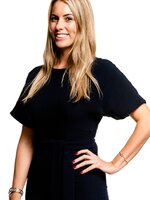 Kara Chapman
Director of Primary Curriculum and Transition
With both UK and International leadership experience Kara primarily supports school improvement across the Trust's Primary Schools. New to the FCAT team in September 2023, she has a range of experience in both the public and independent sector of education. Kara is passionate about her hometown of Blackpool and the potential of the children and young adults in the Fylde Coast area.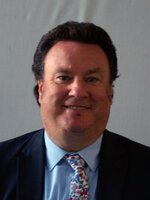 John Connolly
Director of Humanities and Personal Development
John's career includes working as part of Senior Leadership Teams in three different secondary schools in the West Midlands and as part of 5 local authorities and 2 multi academy trusts. His wide range of experience covers both curriculum based and pastoral areas of school life and he has had roles leading The Quality of Education, Behaviour and Personal Development and Safeguarding. John has previously acted as a Specialist Leader in Education for Humanities in Shropshire, an ECT Facilitator role for Best Practice Network and was Senior Deputy Head in a medium sized 11-18 school in Shropshire for seven years. He has obtained the NPQH and has fulfilled wider roles in Education such as Chairing an area Sports Partnership of Secondary and Primary Schools and leading on developing middle leaders.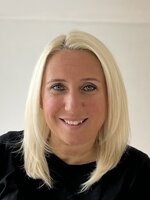 Holly Wood
EYFS Lead
Headteacher of Hambleton Primary Academy judged Outstanding. 25 years experience teaching and leading Early Years across schools in Lancashire, Blackpool and Blackburn with Darwen. National Professional Qualification for Executive Leadership (NPQEL) with a project focused on Early Years and Ed Tech. Holly has supported Early Years across the Trust since 2016 supporting all settings to provide a high-quality offer and most recently the transition to Year 1, creating enabling environments.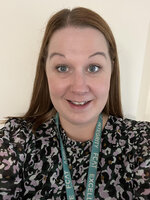 Victoria Thompson
FCAT Director of Maths
Victoria is an experienced senior leader with a proven history of developing the teaching of mathematics to provide a rich experience for pupils. Working as a member of the School Improvement Team, she is skilled in developing mastery and pedagogical approaches and supporting and coaching staff across all phases. Victoria is involved with a number of national projects which enables collaboration with other leaders and trusts across the country. She is currently developing her own learning to be accredited with Chartered College Leadership status.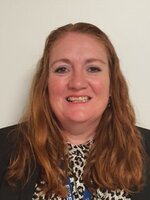 Carolyn Hall
Director of Culture and Climate
Carolyn graduated from Lancaster University in 1996 with a BSC joint Hons degree in Physical Geography and Sports studies; she has taught for over 28 years and worked in Blackpool for over 24 years. Carolyn has held a wide range of roles including Head of year/ Geography/ Humanities faculty lead and has significant experience as Assistant Headteacher. She became Director of Humanities for FCAT in 2018 and is now the Director of Climate and Culture. Carolyn is passionate about the science of learning and how students retain knowledge. This led to her co creating a Teaching and Learning handbook for Montgomery Academy that has been sold in 27 countries around the world. She has coached and supported many staff and students in her role as Director of Humanities as well as being an AQA examiner for 26 years. Most recently in her new role as Director of Climate and Culture, Carolyn has been working on a Trust strategy and delivery program for trauma informed practice with TISUK. She is also pursuing an exciting KS3 development program for schools which will ensure that students get the very best opportunities and leave school with a skill set that enables them to work in the area.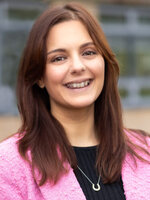 Malini Craig
School Improvement Director
Malini has over 17 years of teaching and leadership experience in Art and Design, Creative Technologies and PE. She has also supported primary schools in developing their art curriculums and facilitated training to support non-specialist teachers. Malini also works for the SSAT on their Embedding Formative Assessment programme as a mentor supporting several schools with the pioneering programme created by Dylan William. Malini is passionate about developing people, pupils and teachers and possesses a PGCERT in Coaching and Mentoring and is an ILM qualified executive coach. She has also had responsibility for Continuous Professional Learning for leaders at all levels and has successfully worked with both ITT and ECF providers. She has been published in the SSAT Leading Edge magazine and was successful in securing an innovation grant to produce a dashboard to support staff development and professional learning.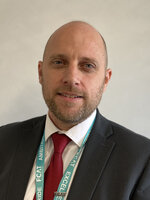 Seth Wilkins
Mindset and Culture Lead
Seth Wilkins is FCAT's Mindset and Culture Lead. A qualified teacher of history, with experience of teaching English, he holds master's degrees in history and creative writing from Lancaster University. In addition to teaching history and English, he was a designated teacher for looked-after children, led on pupil-peer mentoring and innovated whole school change management efforts. Seth is a certified executive coach and a facilitator of outward mindset. In this latter role, he supports Arbinger UK as their national education lead and runs an international online hub to promote best practice of outward mindset in education. He is a regular speaker for SuperTeach, an NGO running national outward mindset in education conferences in Romania. He has delivered outward mindset courses for hundreds of education professionals across twenty schools, and supported Arbinger UK in their work with the NHS. Published in Schools Week and SSAT Journal, he is currently writing a book on outward mindset in education.