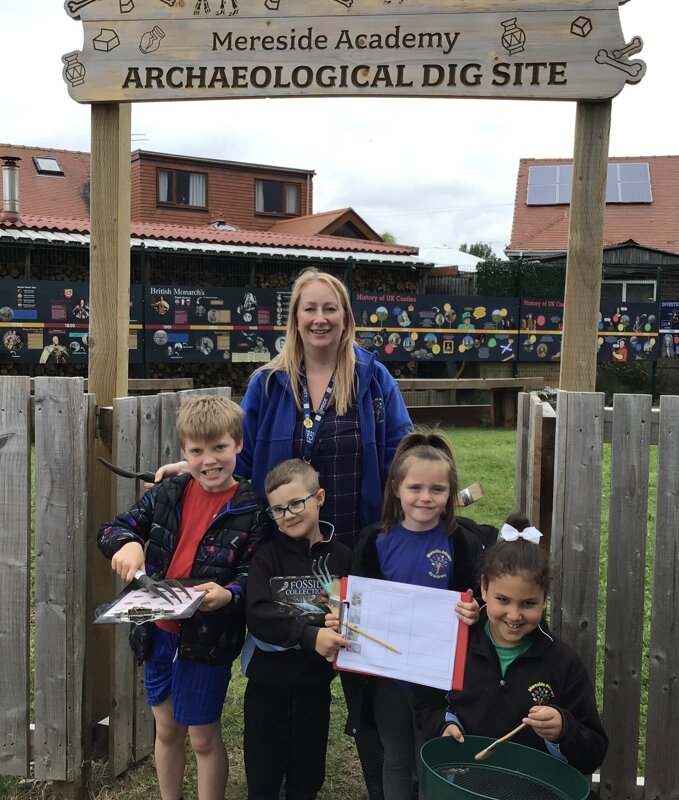 Youngsters at Mereside Primary Academy, part of The Fylde Coast Academy Trust are thrilled with their latest outdoor learning facility which is allowing them to get their hands dirty whilst exploring the ground for interesting and historical items.
Teacher Lesley Rowland said, "We are so excited and happy that our archaeological dig site is finally open after two years of dreaming, planning, organising and building! As part of our History curriculum here at Mereside we will be using the dig site to develop our children's investigative and critical thinking skills, through exploration of the artefacts they discover while they are being archaeologists. We want our children to be enthusiastic Historians who understand how the things that happened in the past influence the world around us, and their place in it today. The children have loved getting involved in the grand opening activities this week and are looking forward to "digging in" to their history topics in the new school year."
Headteacher Samantha Upton said, "Our Archaeological Dig site is the perfect opportunity for our children to actively engage in hands-on activities which helps to build their understanding of how people lived in the past. Part of our curriculum has been carefully planned so our mini archaeologists can interpret the objects that they have found to support their understanding that history isn't just something that happened to the rich and famous but something which they are part of living here in Blackpool."
If any of the schools within FCAT would like to come and be Archaeologists for the day they are very welcome to contact Miss Upton to arrange a suitable date.