FCAT Board of Trustees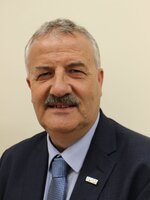 Mark Gutteridge (Chair)
Mark has over 15 years of experience as a Governor covering Early Years, Primary and Secondary Education. Business Director of Community Futures, a Third Sector infrastructure organisation. A member of the organisation's strategic management team with specific responsibility for finance and business operations, property maintenance and childcare.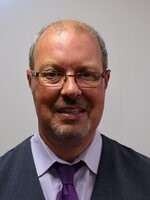 Andrew Hurley (Vice Chair)
Andrew has worked in a range of leadership roles in the primary education sector for the past 33 years. This has included experience of working in four different schools, seven years as a headteacher, four years as a Lancashire primary adviser and four years in higher education developing Initial Teacher Training at the University of Cumbria. He has gained experience as a school governor over the past 30 years including a period as Chair of Governors at a school in Preston. Before becoming a trustee, he acted as Vice-chair of Governors at Westminster Academy and currently chairs the board of Directors at Valley College in Haslingden.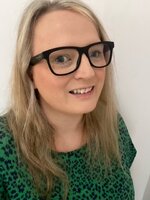 Emma Williams (Trustee)
A qualified English teacher for 13 years. She currently teaches at a local secondary school and has a passion for providing quality first teaching and learning for all, but with a clear focus being on those students with special educational needs. Having personal experiences of a child with complex needs, it has motivated her further to ensure that existing barriers to learning are overcome and thus, enabling children with additional needs (and suspected difficulties) to thrive and to flourish, not just academically, but socially and emotionally too.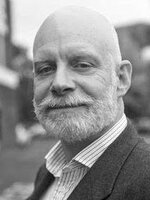 Matthew Horn (Trustee)
A successful public sector senior leader with extensive experience of governance, leading teams, and critical decision making in high risk, high pressure situations. Matt currently works with Her Majesty's Inspectorate of Constabulary and Fire & Rescue Services (HMICFRS) designing and implementing a national inspection of Armed Policing. Matt brings sound governance experience from his previous roles as a board member of both the National Executive Committee of the Police Superintendents' Association, and the North West Police Pension Governance Board. Matt is also a director of Spectolabs, a service virtualisation software company. Matt's family time is spent supporting his daughters in their love of horses, whilst enjoying sailing and motorcycling. Previously a parent governor at Garstang Community Academy, Matt is now keen to use his experience to improve the wider educational outcomes for all FCAT's students.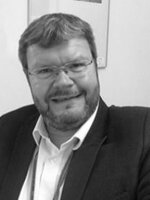 Simon Hughes (Trustee)
Vice Principal Quality and Curriculum at Blackpool and The Fylde College with responsibility for most aspects of learning, teaching and assessment. He is also the executive lead for T Levels. Simon has over 25 years' experience in further and higher education colleges from teaching through to strategic management and inspection. He believes that education and training is a key enabler of social mobility and that it not only helps individuals, but the economy as a whole.
Sally Shields (Trustee)
Pen Portrait to follow.
Amanda Whitehead (Trustee)
A HR professional with over 18 years' experience across a number of industries. Amanda lives locally and is keen to have a positive impact in the community. Having worked at an operational and a strategic level, she is committed to providing respectful challenge, support and guidance to the Trust.